A MASTERPIECE IN THE MAKING
More than a half-century after its design, an original Henning Koppel silver treasure finally comes to life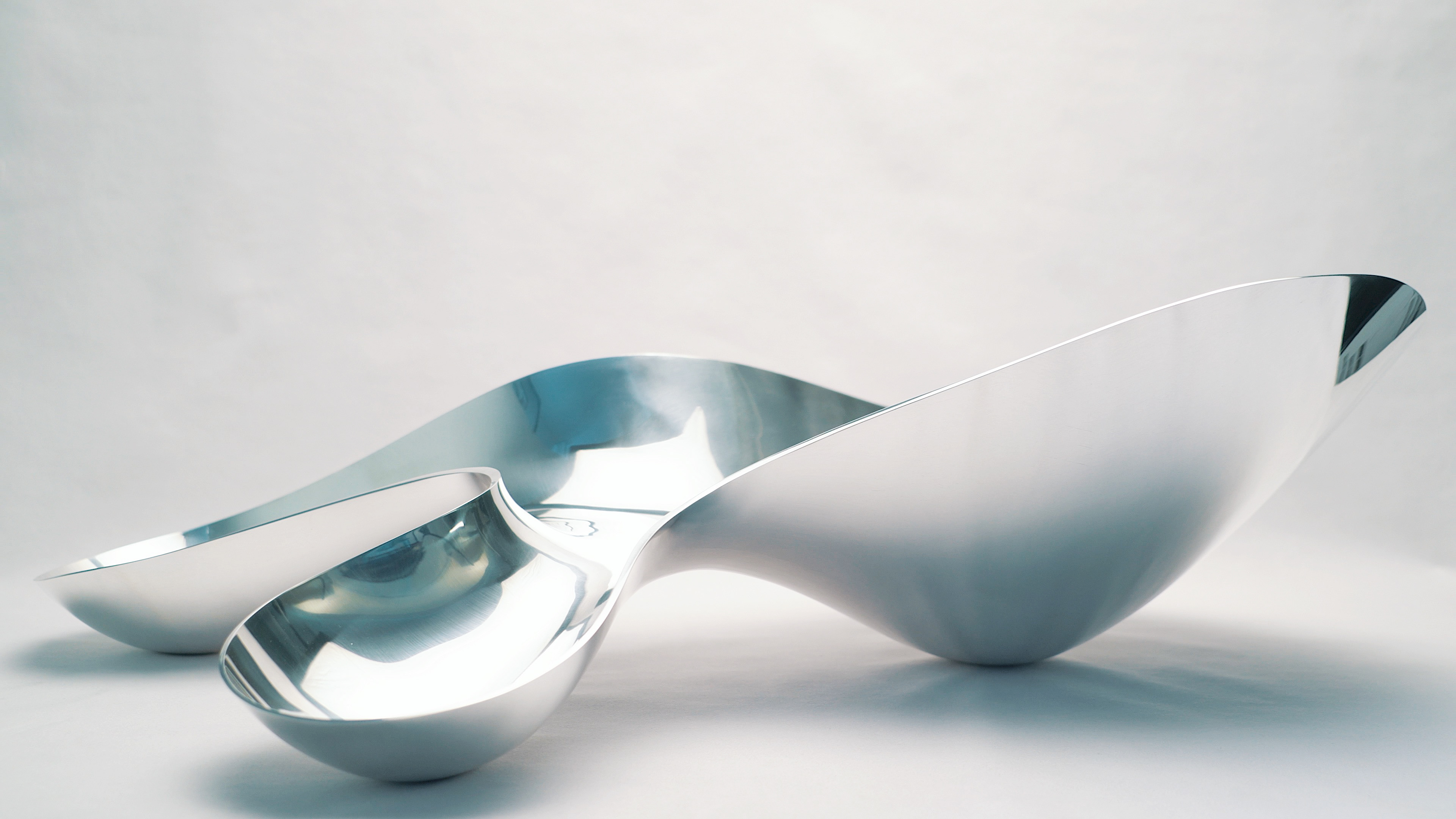 In 1954, the legendary Danish modernist, Henning Koppel (1918-1981), designed the spectacular piece 1041 for Georg Jensen: an undulating, ternary form that showcased his tell-tale organic curves and captured his sculptural vision of the contemporary. As one of the most respected designers of his time, Koppel became known for a wide variety of work: from jewellery and watches, to objects for the home and silver hollowware, his portfolio was as diverse as it was magnificent. Time and time again, Koppel would challenge the boundaries of silver craft, dreaming up inventive, original forms that would push the material to its limits, and the 1041 would prove to be one of his most daring designs ever.
The 1041 was first realised in 1954 for an exhibition celebrating Georg Jensen's 50th anniversary. However soon after, Koppel, whose uncompromising sense of quality left him unsatisfied with the finished result, destroyed the piece. Underscoring the complexity of Koppel's forward-thinking ideas and the challenge of executing his works in silver, the final product didn't capture the forms or proportions that Koppel had originally imagined. The 1041 was never made again, yet it remained a hidden treasure in the Georg Jensen design archives.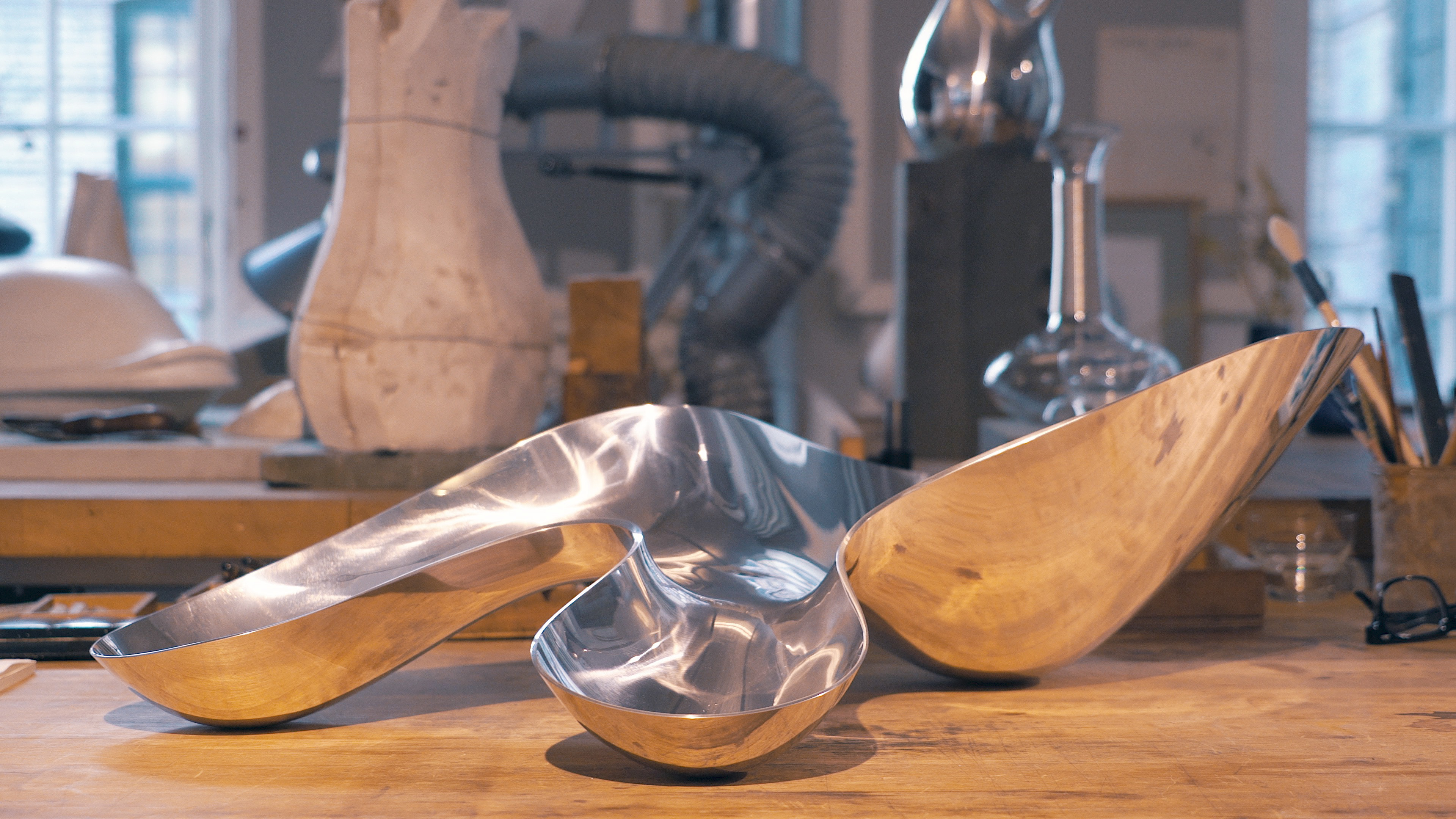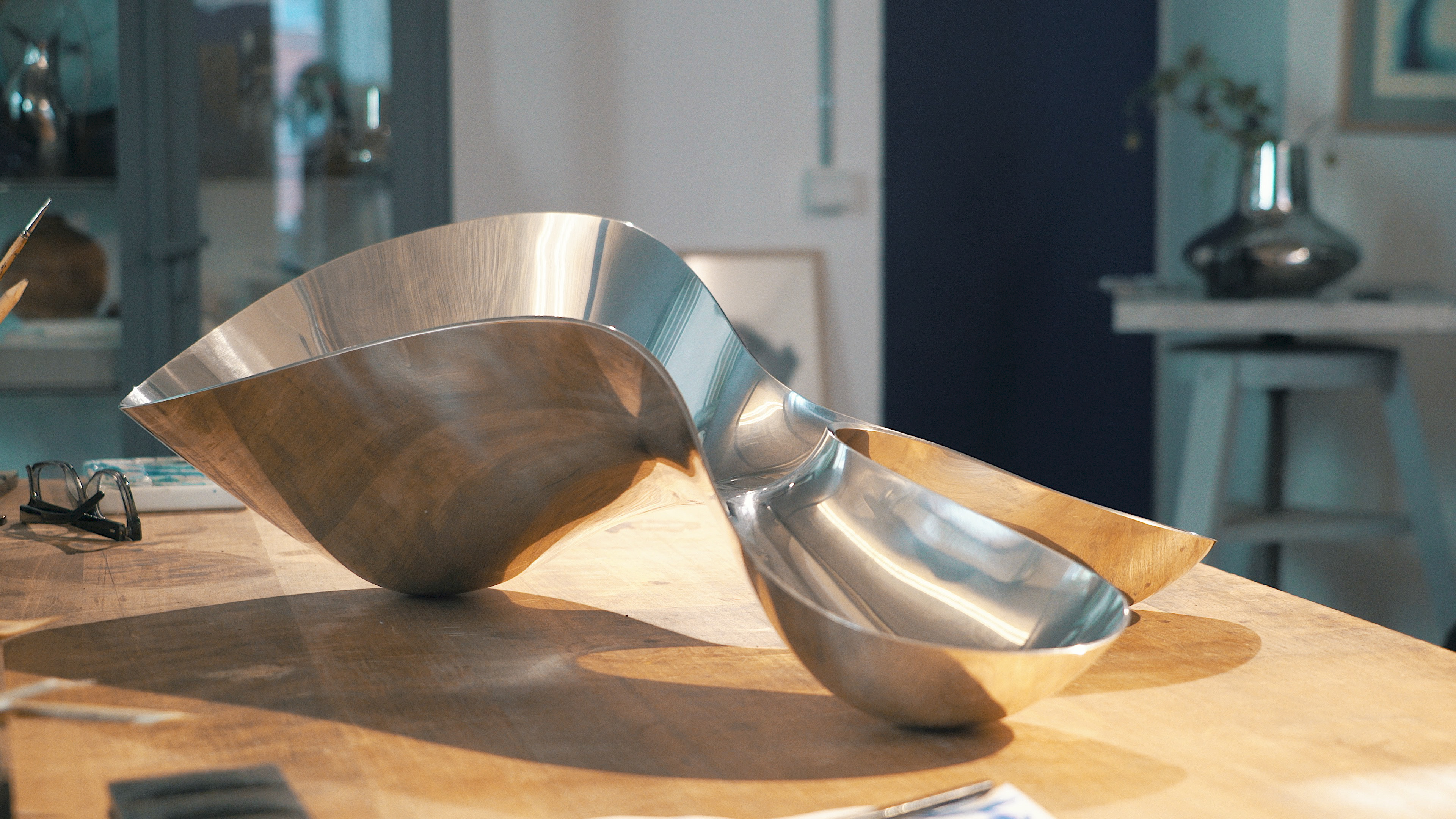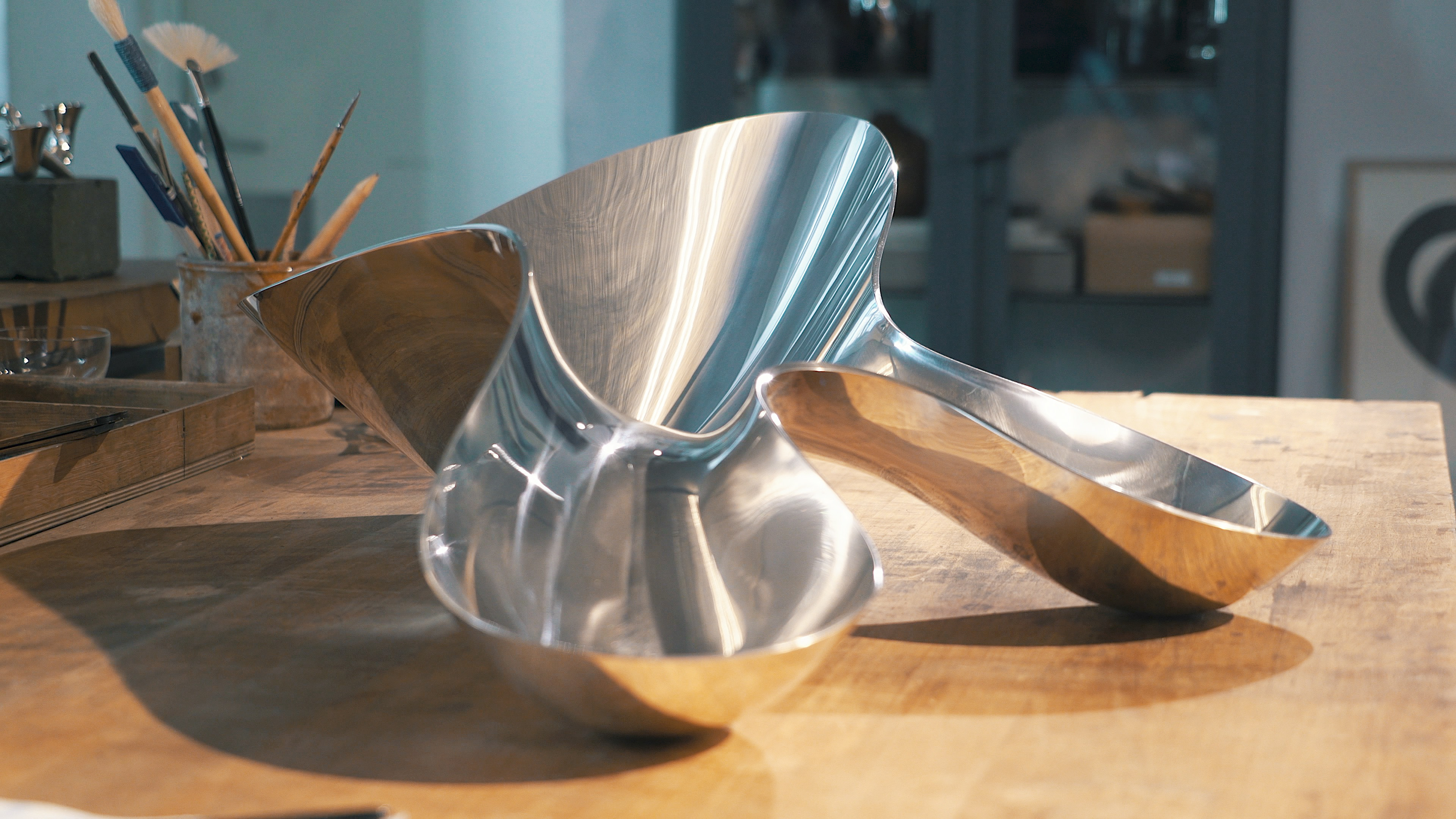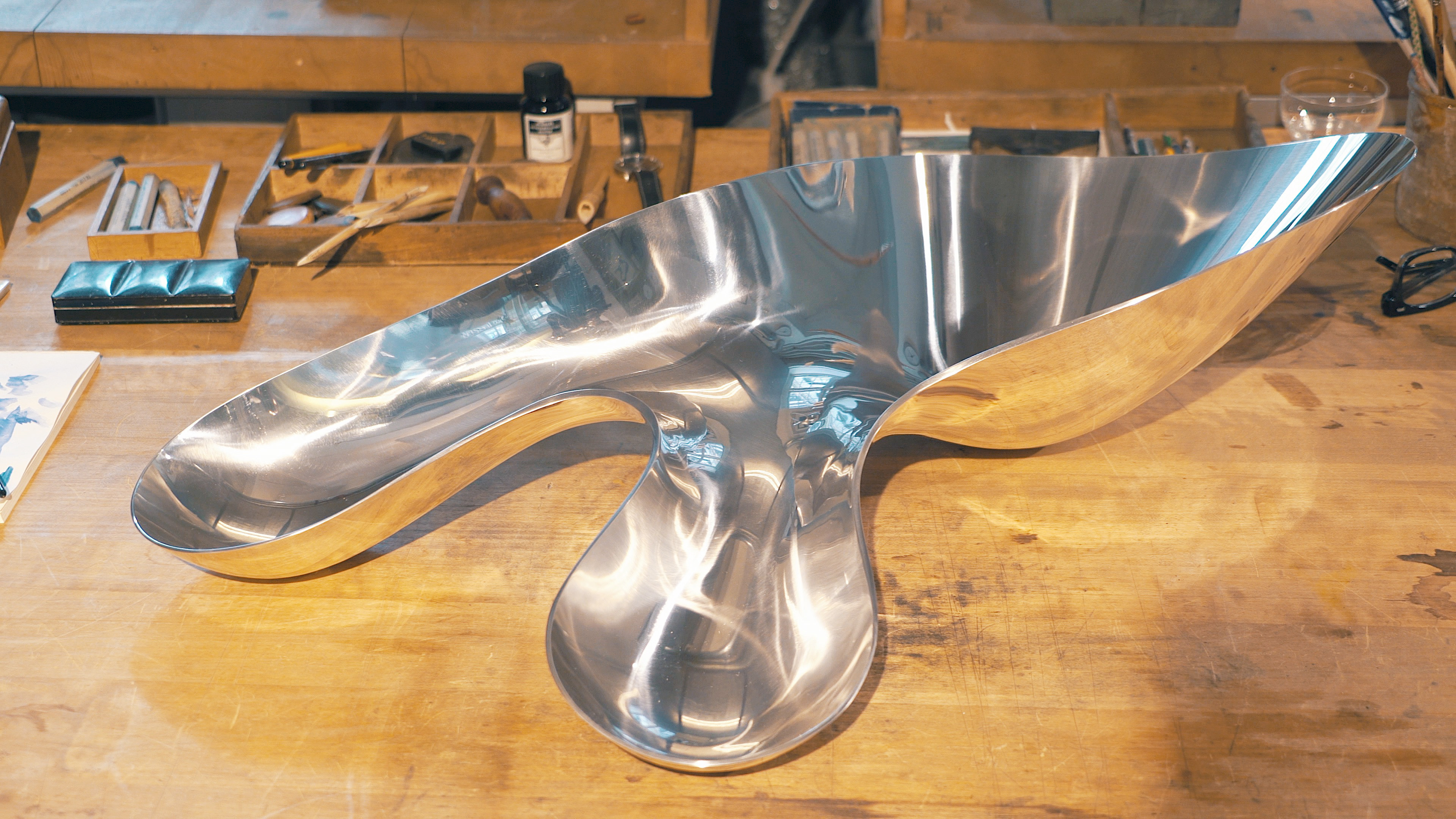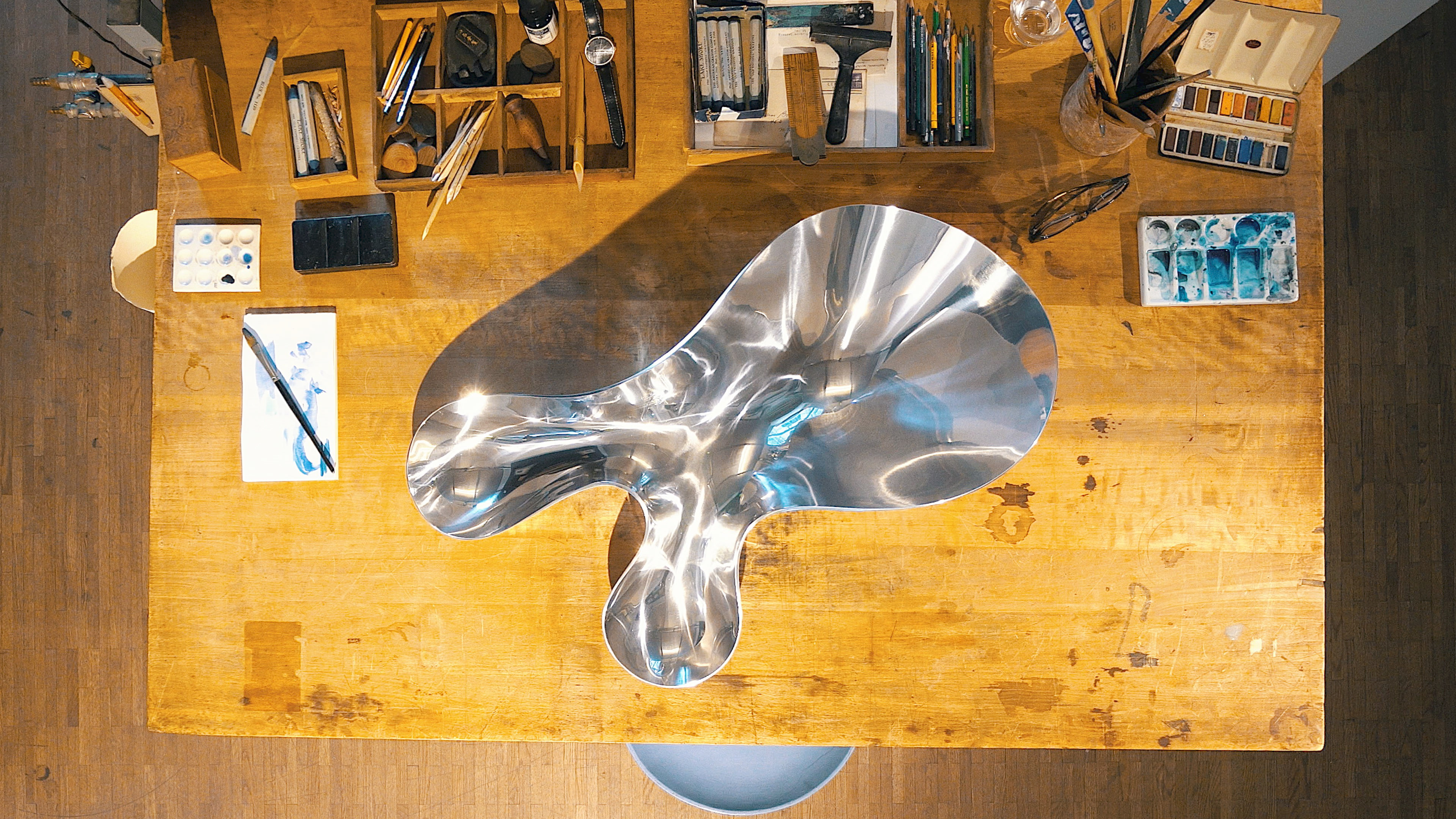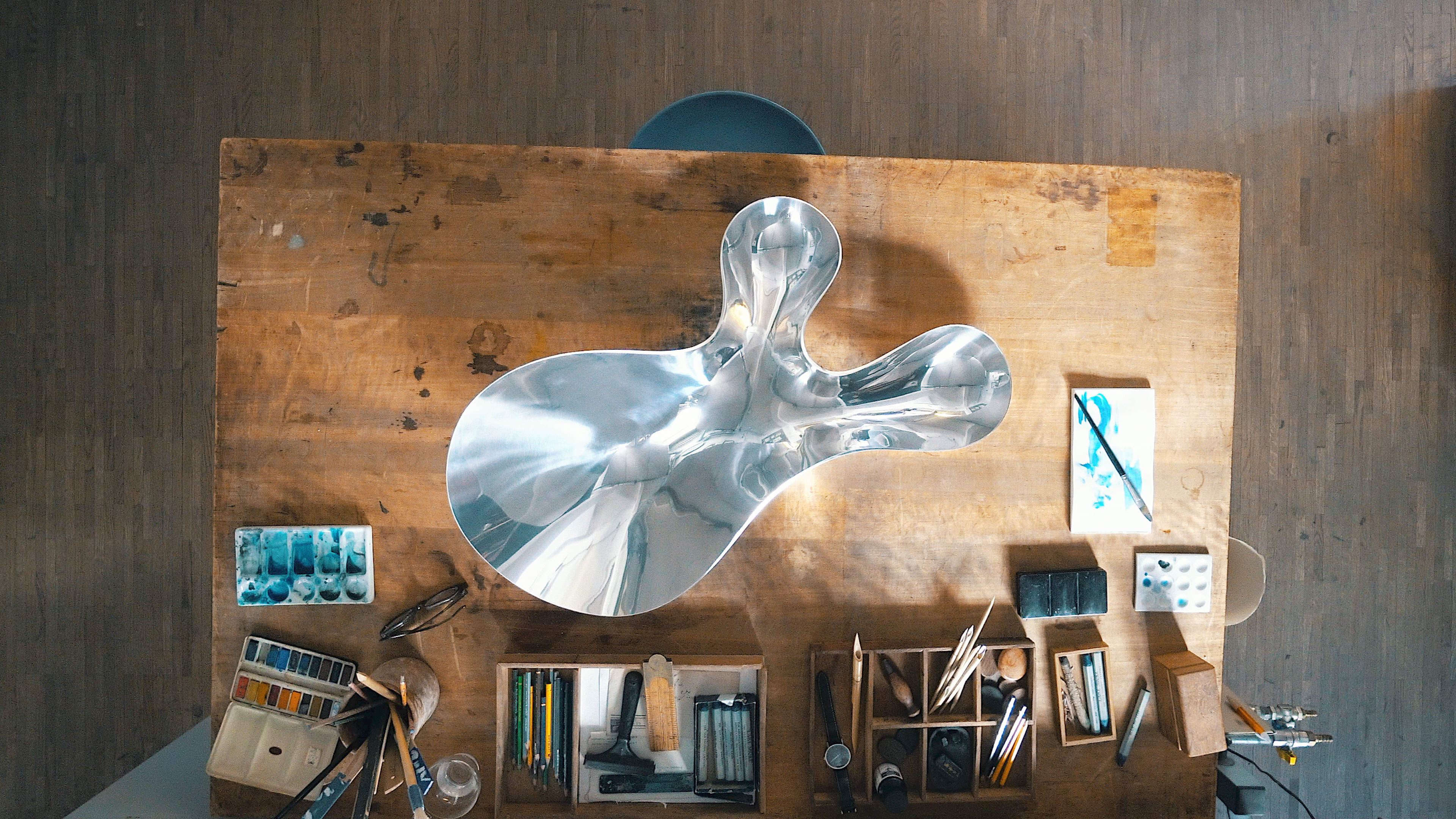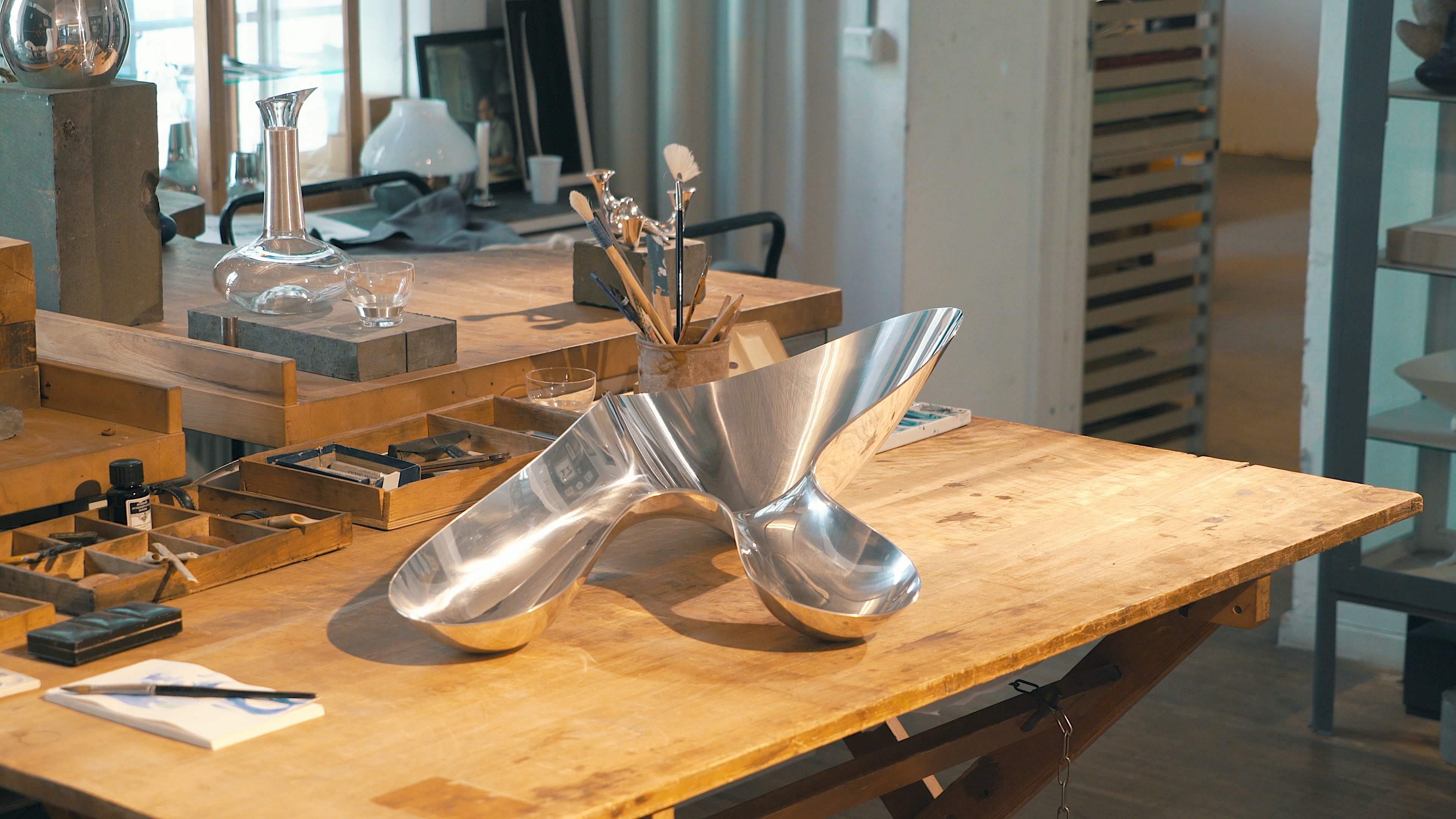 "We wanted to offer something that felt like a bigger celebratory statement of Koppel's work," says Nicholas Manville - Senior Vice President, Design & Merchandising. "And sifting through the archives, we found the original sketch for this design and we decided to try and get it right in Koppel's honour. We wanted to bring the 1041 to life as he had intended – a design that is a piece of art"

Now, as the culmination of Georg Jensen's celebration of Koppel's centenary year, we are thrilled to reintroduce this standout piece for the very first time. More artwork than functional object, the 1041 joins Koppel's most luxurious and iconic designs as part of the highly collectible Masterpieces collection of exquisite silver.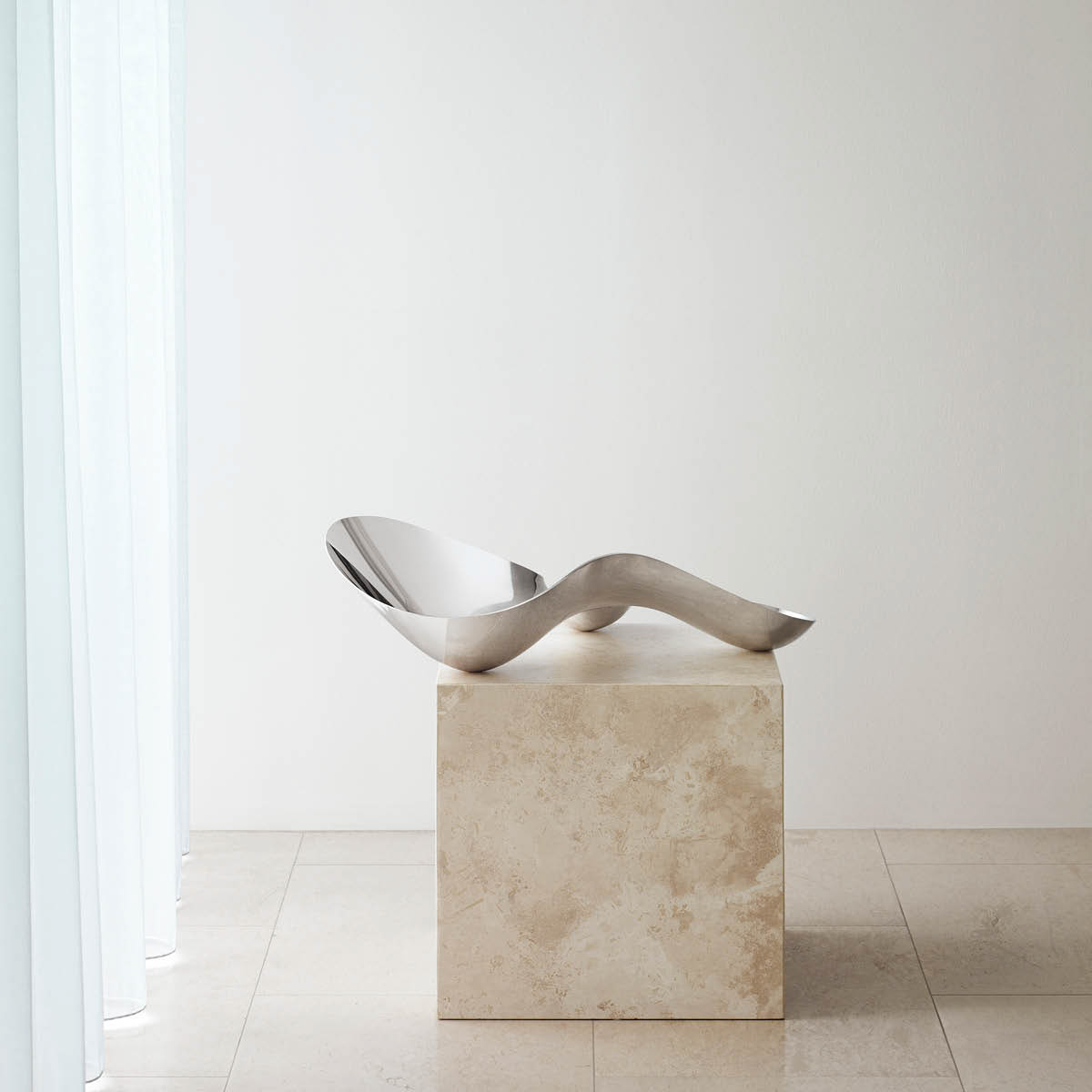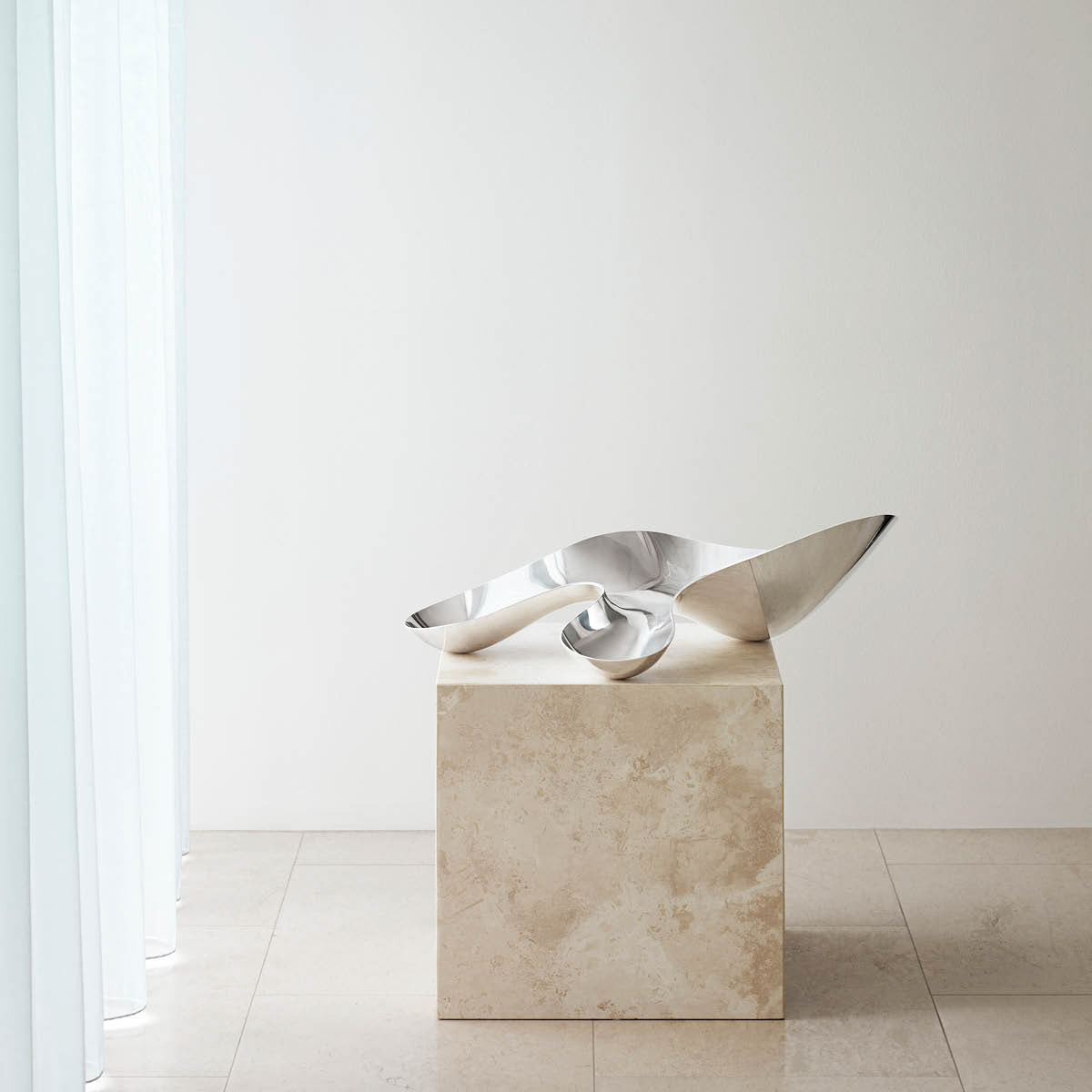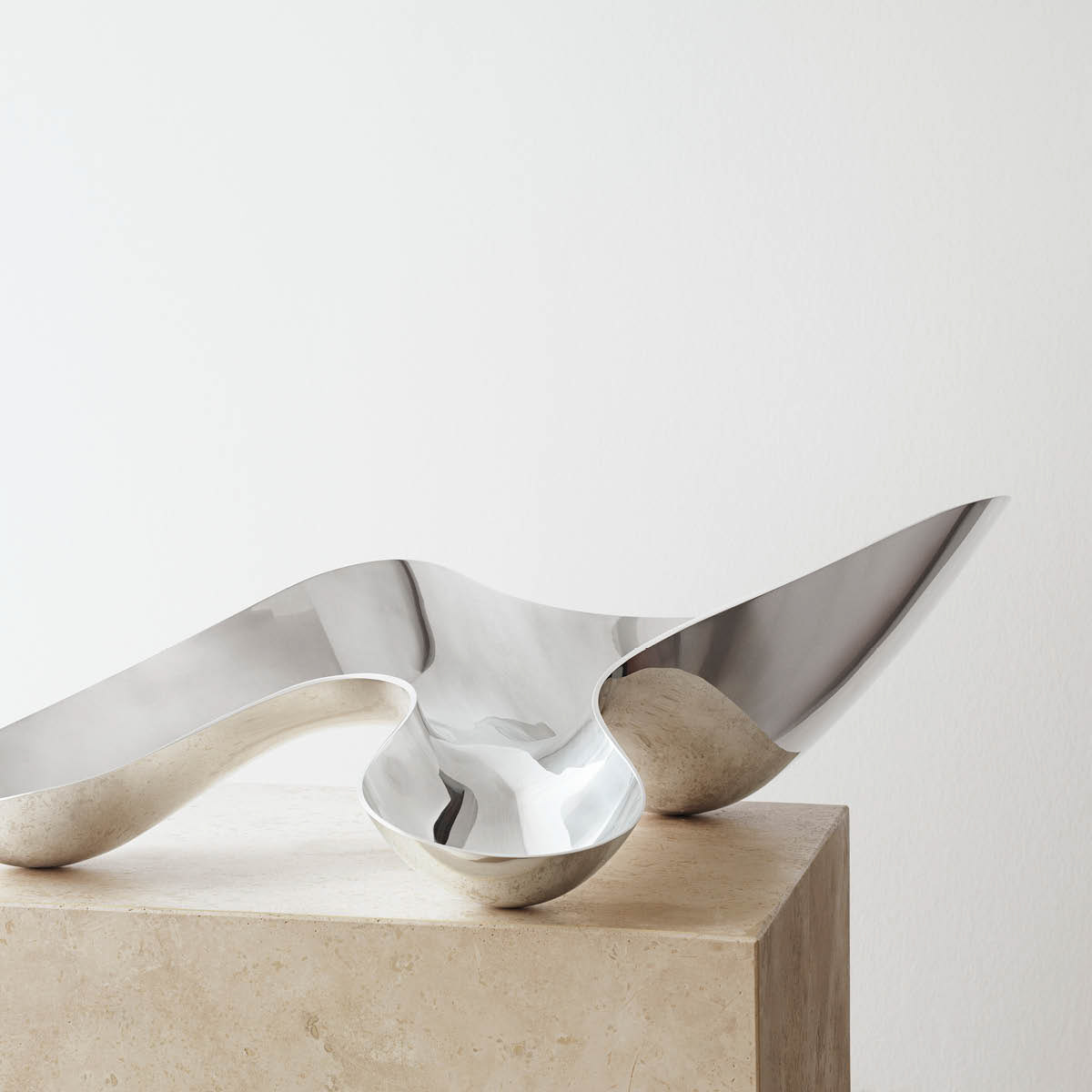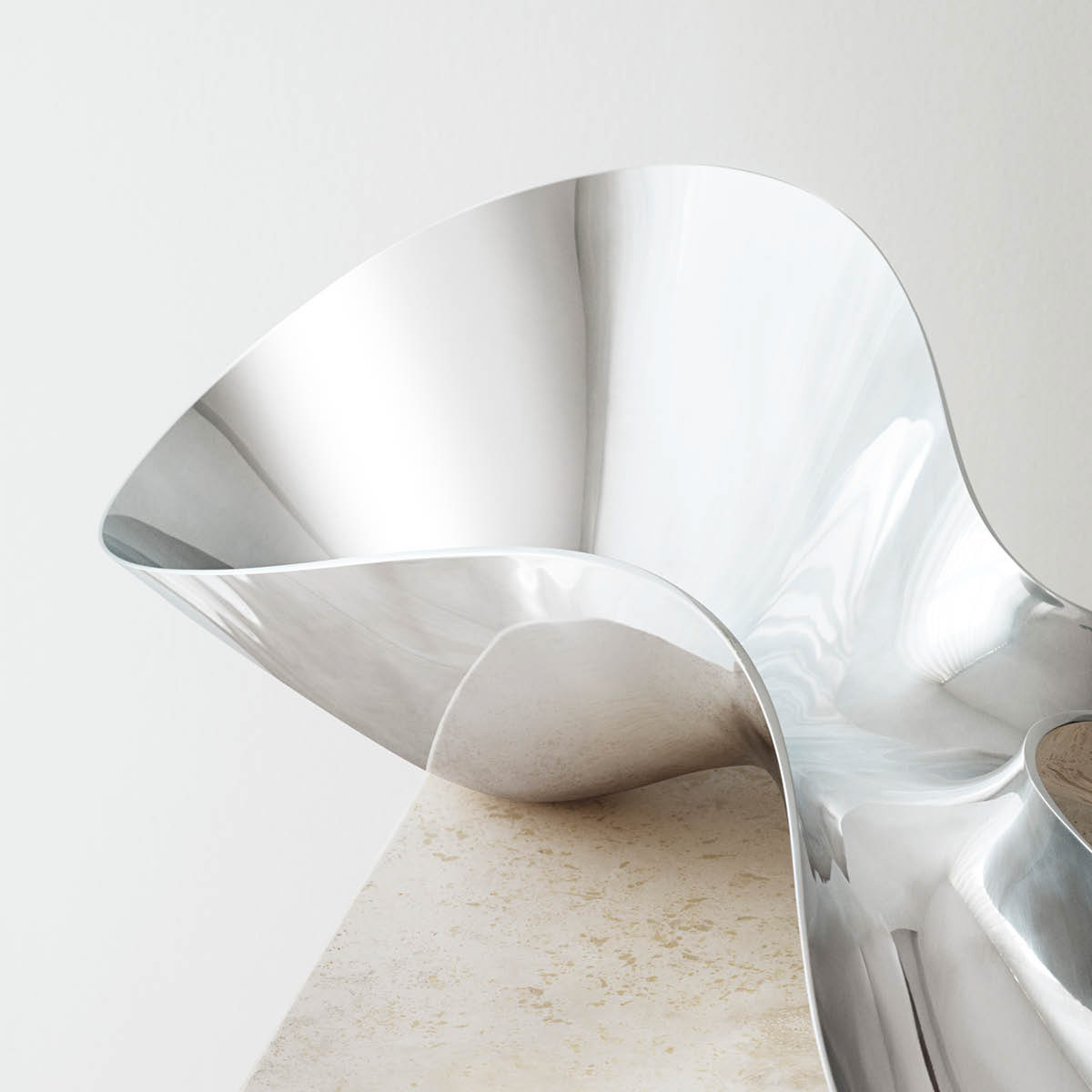 The Georg Jensen design team didn't have much information to go on, however the only detail accompanying the informal, original sketch was the final product's projected weight. The archives also revealed a picture taken in 1954, featuring Georg Jensen's former CEO, Anders Hostrup-Pedersen and Henning Koppel standing together with the original 1041. But no dimensions or further design notes were specified, so the Georg Jensen team embarked on what they call a "forensic design" process. Using modern 3D modelling tools, and working alongside an experienced silversmith — unparalleled expert in Koppel's design language — they managed to fill in the blanks and make a complete plan for the design.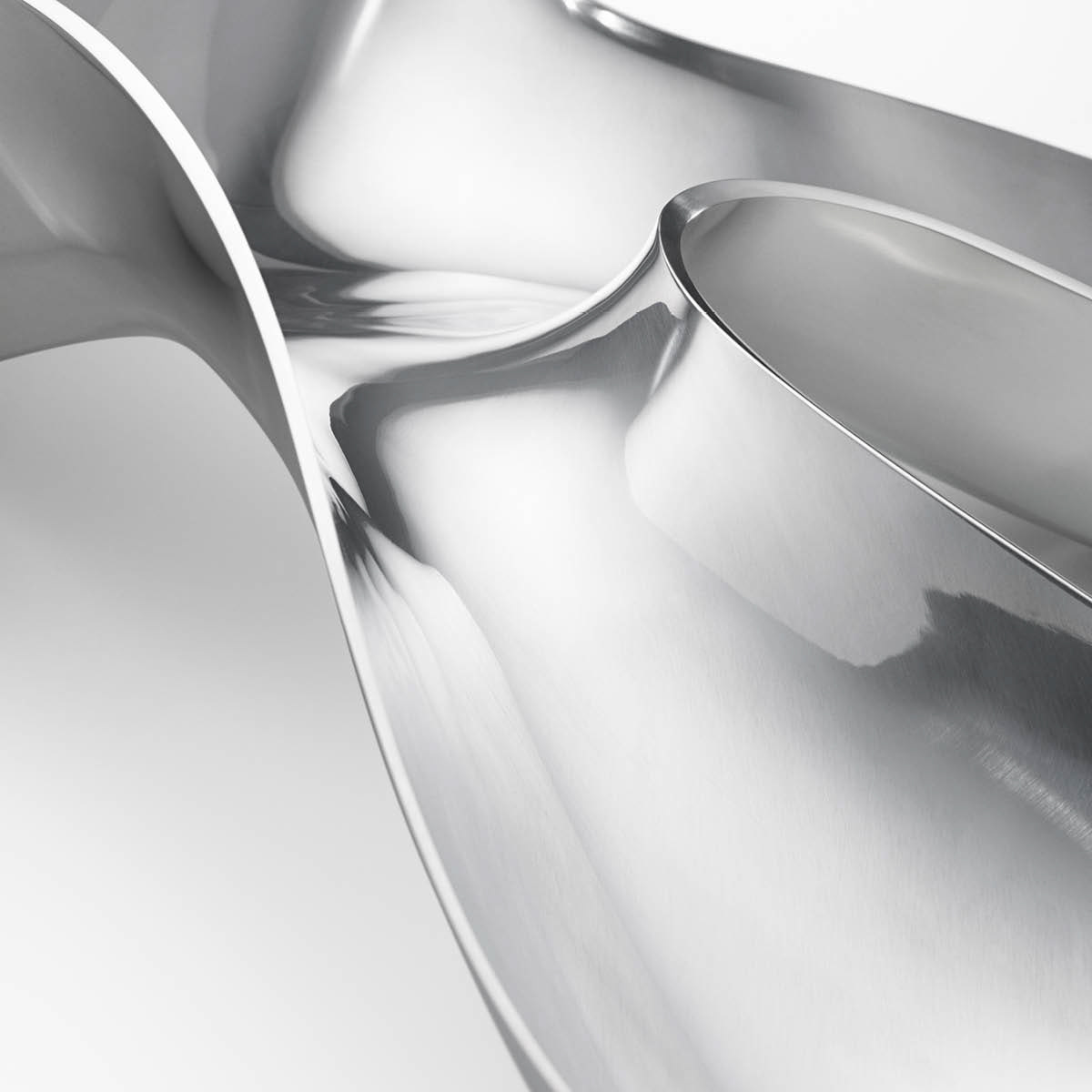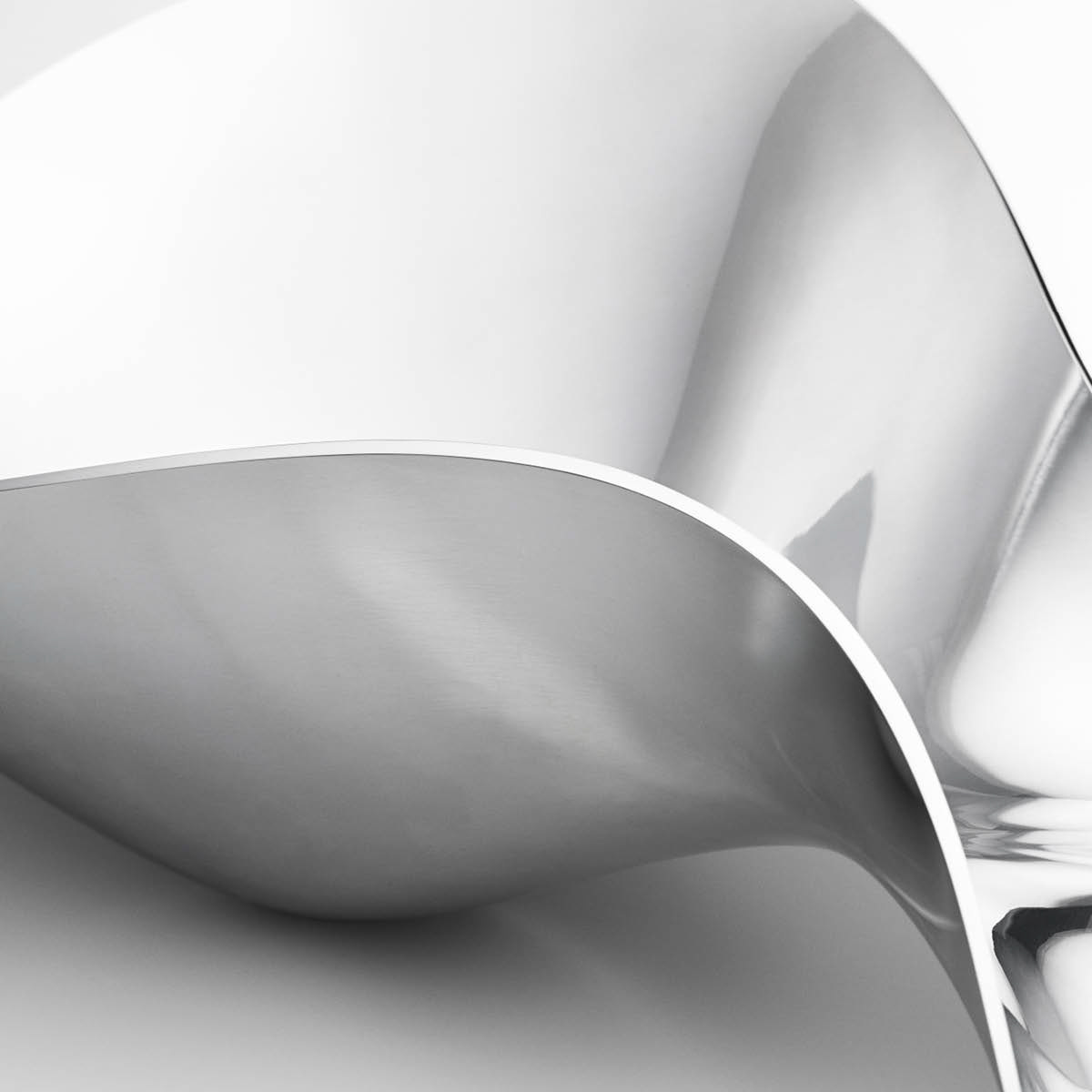 Made by the hands of a single Georg Jensen silversmith — Henrik Førster who specialises in Koppel's exclusive masterpieces and the only one possessing the skill set to make this unique silver piece — the 1041 is hand-hammered from a twelve-kilo sheet of fine silver and hand-polished to a silk matte finish, a trademark of Koppel's silver designs. The final result is weighing in at an impressive 7.7 kilos and measuring 74 cm (L) x 45 cm (W) x 24 cm (H). Every 1041 made in 2018 will feature a unique "Henning Koppel 100" stamp and an imprint of Henning Koppel's signature, alongside the Georg Jensen logo. Though Georg Jensen has a longstanding tradition for working in sterling silver, it was deemed necessary to use fine silver (which has a purity of 99.9%) for this new endeavour. This even more premium version of the precious metal has a softer texture which is a prerequisite for achieving the correct thickness and crafting the complex curves of this breath-taking sculptural design that stands out as a piece of pure silver art.