A UNIQUE MASTERPIECE IN SILVER RETURNS
In the spring of 2019, Georg Jensen proudly relaunches the magnificent Tureen 270 designed in 1918 by master silversmith Georg Jensen himself. Fusing meticulous craftsmanship, precious materials and the rich heritage of Scandinavian design this breath-taking centrepiece - only manufactured as a one-off more than 100 years ago – is now brought back to life.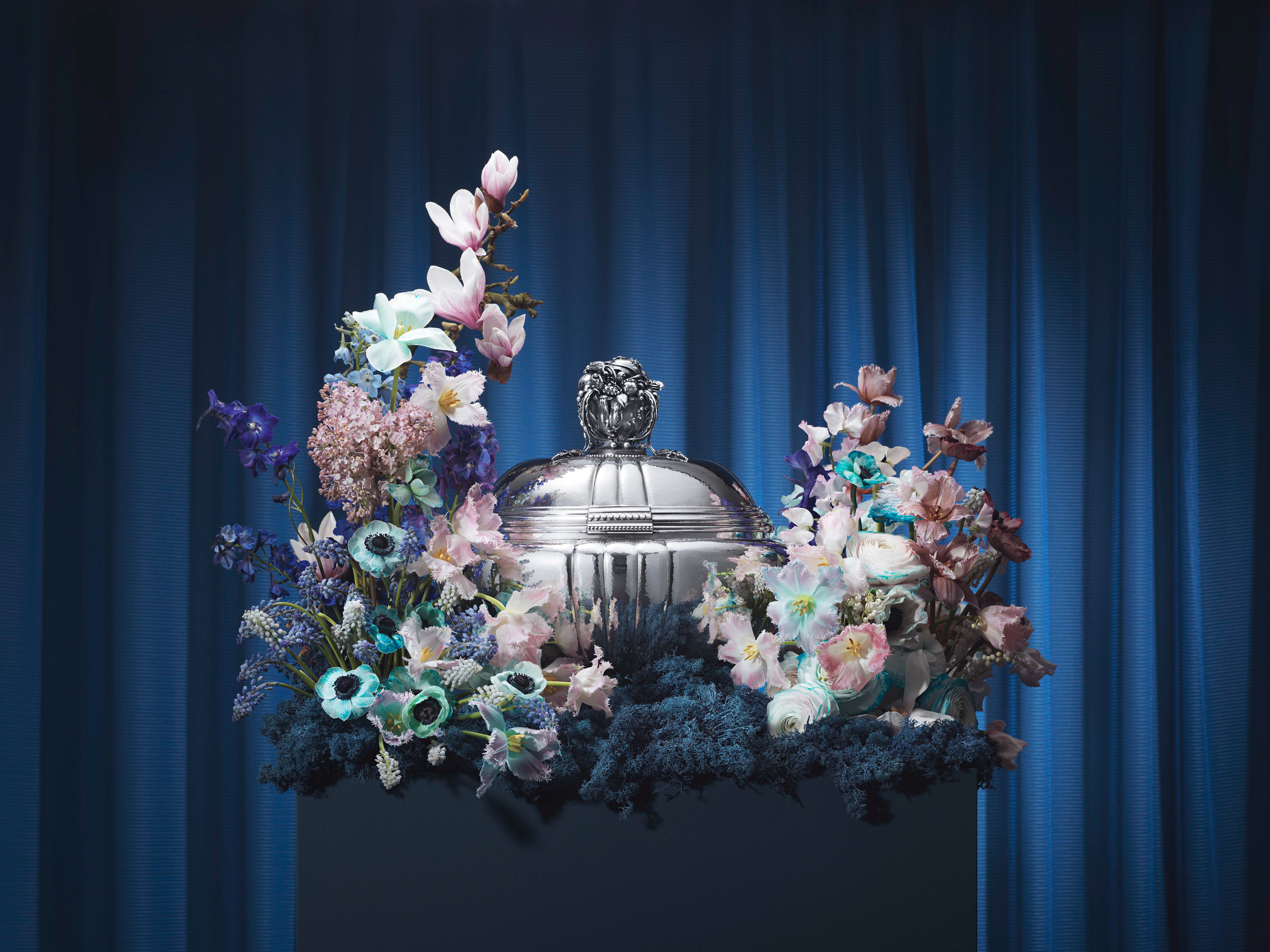 Rediscovered in Georg Jensen's historic archives, the sketches of Tureen 270 represent a magnificent piece of artisanship that evokes the spirit of Art Nouveau design with its richly ornamented body featuring various botanical elements. As the whereabouts of the original tureen are unknown, Georg Jensen has chosen to recreate it to the greatest pleasure of collectors and silver aficionados all over the globe.
Manufactured from solid sterling silver, the tureen is handcrafted by skilled artisans at the Georg Jensen smithy in Copenhagen, Denmark. It takes the dedicated in-house team more than one year to create this masterpiece, bringing ancient craft techniques like hand-hammering, chiselling, oxidization into play. 
The tureen features a total of 128 handmade castings recreated by hand of Georg Jensen silversmiths using archive photos, sketches and handmade molds from the beginning of the last century. The top of the lid is shaped like a bouquet of botanical elements including leaves, branches and flowers like magnolias, camellias, grape hyacinths, bellflowers, poppy pods and others. 
The result is a stunning tureen featuring the characteristic Georg Jensen appearance with natural Art Nouveau elements and a striking deep glow.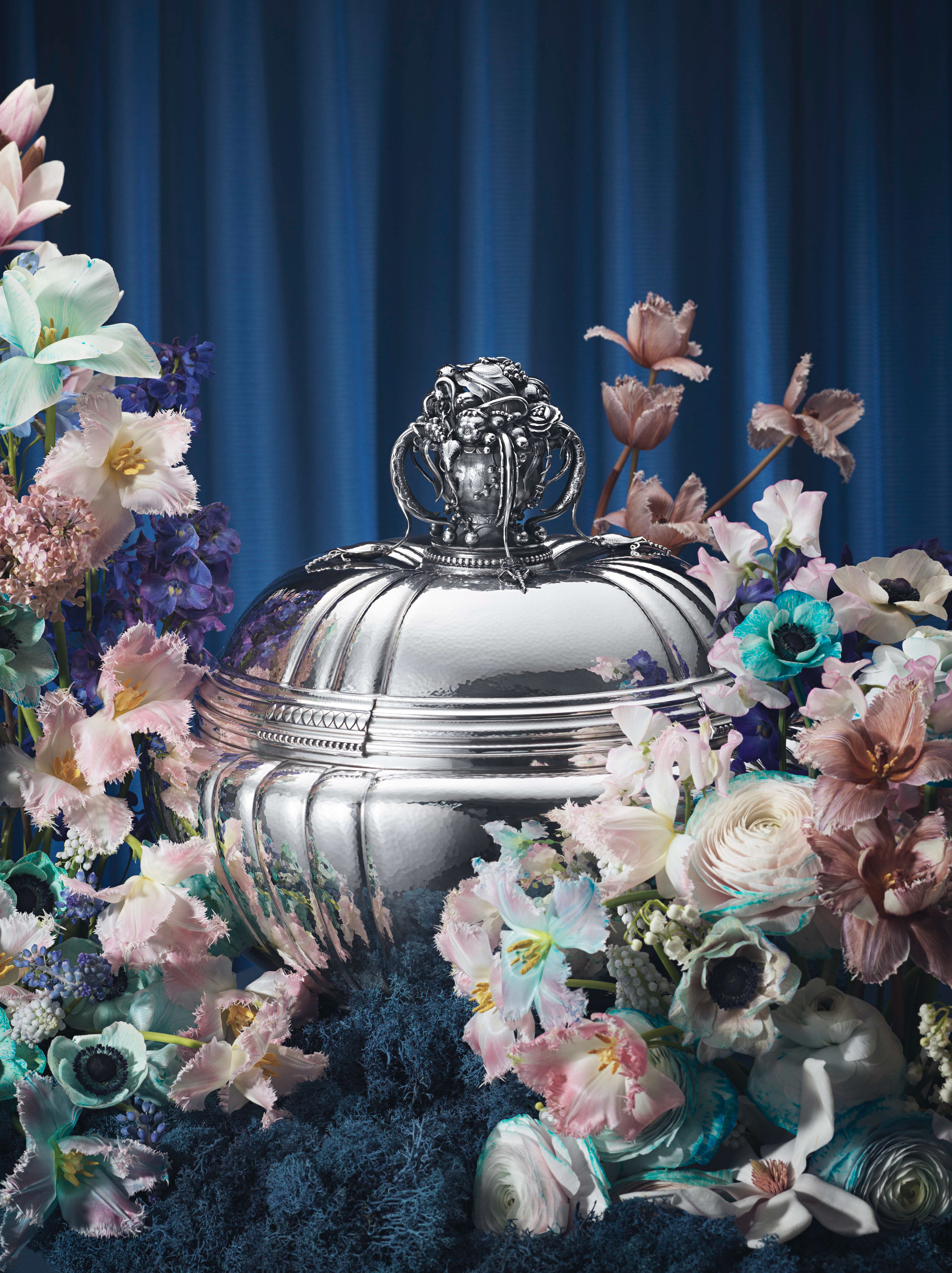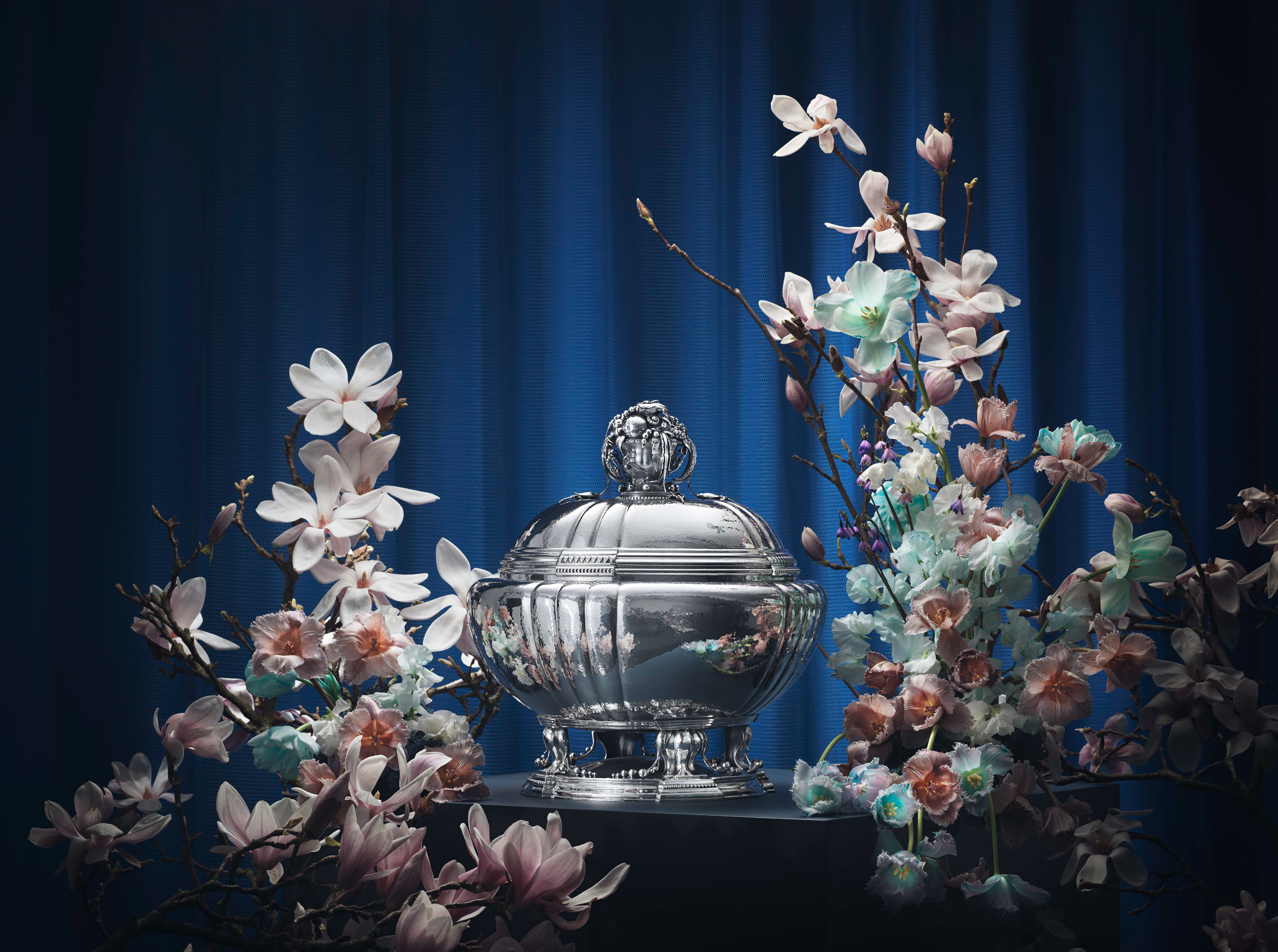 "The Tureen 270 is an elegant one-of-a-kind piece, which showcases the incredible level of creativity, heritage and artisanship infusing the house of Georg Jensen since its foundation in 1904. Today more than ever, products based on ancient craft traditions and precious materials while being visionary and long lasting are essential attributes for our collection to be relevant in the modern world. " – says Nicholas Manville, Chief Creative Officer, Georg Jensen.