Saxo Bank campaign: 
When you succeed, we succeed ​​​​​​​

Some brokers offer their clients excessive leverage and systematically profit from their losses. Your loss is their gain. But Saxo is different. Our business success is not dependent on your loss. As we primarily facilitate market access with prudent leverage, we are on the side of our clients. Our goal is to help you succeed - because when you succeed, we succeed.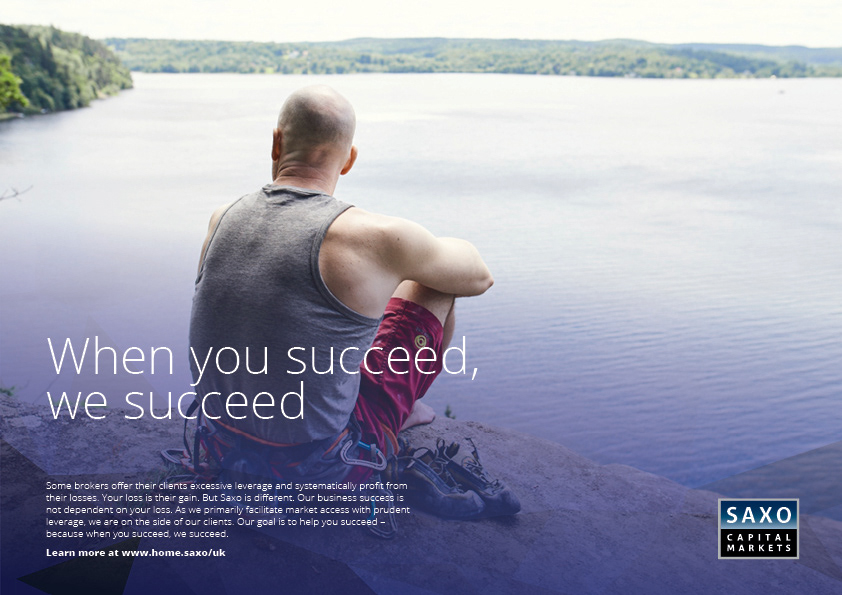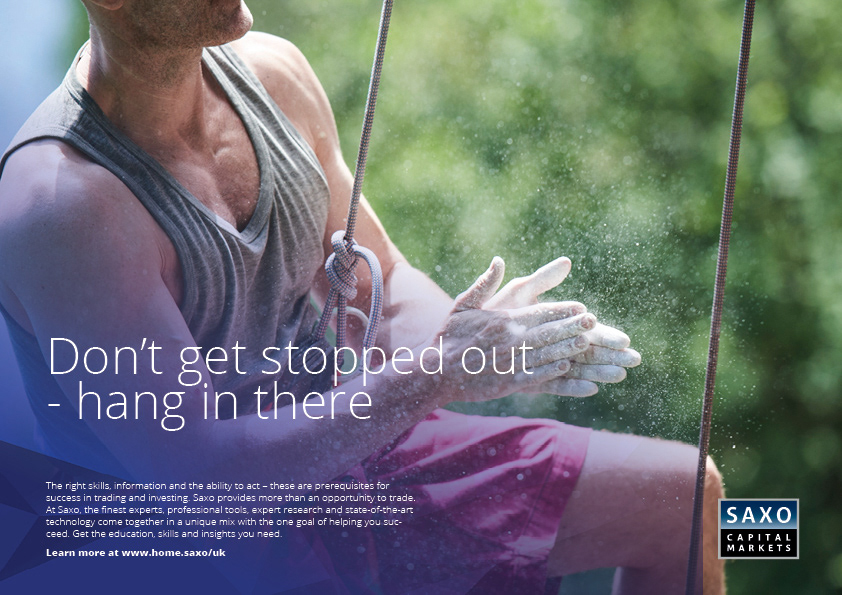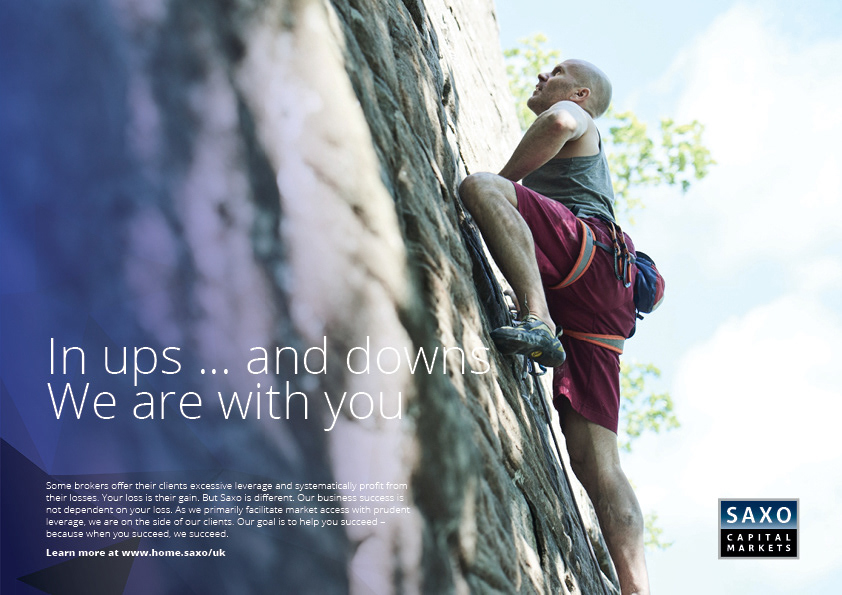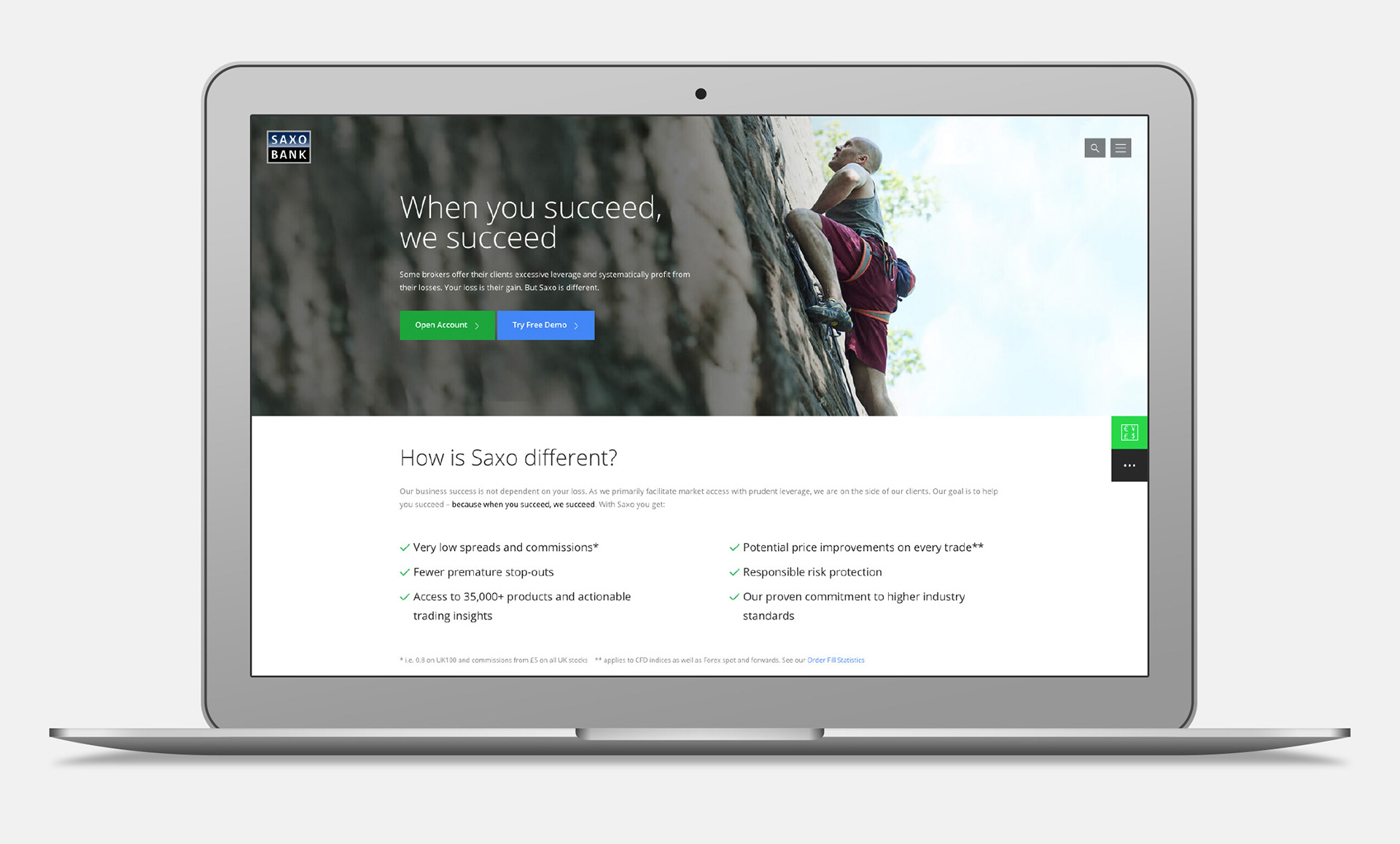 Committed to higher industry

standards
Saxo Bank believes that open and transparent markets, coupled with a full alignment of interest between providers and clients, offer a real opportunity for differentiation between brokers. To this end, Saxo has continuously led the way in introducing greater transparency and efficiency to trading.